CSI: Miami in the Czech Republic
Welcome Czech CSI: Miami fans!!!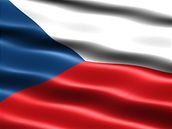 !!Vítejte na stránkách věnované českým fanouškům Kriminálky Miami!!
Are you czech CSI:Miami fan?? Sign up here and welcome between us!!
Jsi český fanoušek Kriminálky Miami? Pojď přidej se k nám! Stačí se jen zaregistrovat!
The Czech Republic is small country in middle Europe, We have good beer, ice-hockey and football player. The capital city is Prague. Do you live in czech?? Do you like CSI?? Are you big CSI fan??
Sign up here
! And
join
this page!( je to jednoduchý, stačí nahoře kliknout na
join this wiki,
potom se ukáže
Sign up now
a tam vyplníš registrační požadavky(jako je heslo, nick, mail a jméno). A potom můžete přidávat přízpěvky, obrázky, videa prostě cokoliv. Kdyby něco stačí napsat na můj mail ladka.jonasova@seznam.cz a nebo moje ICQ 326-718-418 ráda pomůžu!!) Tak lidi šup do toho!
Where are you live??/Kde bydlíš??

| | |
| --- | --- |
| | Louny(severní čechy) |
| | Praha |
| | |
| | |

Novinky/News: Od 2.září každé úterý od 21:25 hned po Ordinaci na TV Nova 5. řada Kriminálky Miami.



EXTRA ODKAZY:

CSI: Miami na CBS=oficialní web

Crimelab.NL

CSI: Miami na IMDb.com

CSI: Miami czech fan web

CSI: Miami na CSFD.cz



Ladka-j´s blog
Started By
Thread Subject
Replies
Last Post
Ladka-j
welcome
1

May 17 2008, 9:56 AM EDT

by stephanie20

Thread started: May 2 2008, 1:49 PM EDT Watch

No ták se zaregistrujte a přidávejte komentíky!! a takový blbinky
Showing 1 of 1 threads for this page